Categories:
Author:
About It:
Get it:
Rate it:
Flag it:
If you'd like to provide updated information and do not have access to directly edit, please contact the site admin; thanks!
Fishy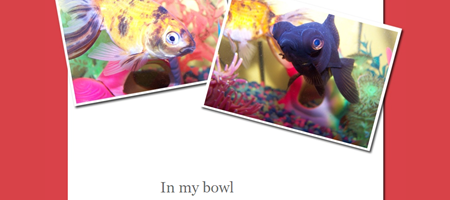 Ryan Arrowsmith's submission to the Textpattern Template Competition is inpired by a community fishbowl at his job.
Our fish, Howard and Gretta, always seem so happy even as dozens of strangers watch their every move.
A live demo can be found here