Categories:
Author:
About It:
Get it:
Rate it:
Flag it:
If you'd like to provide updated information and do not have access to directly edit, please contact the site admin; thanks!
Clean Browns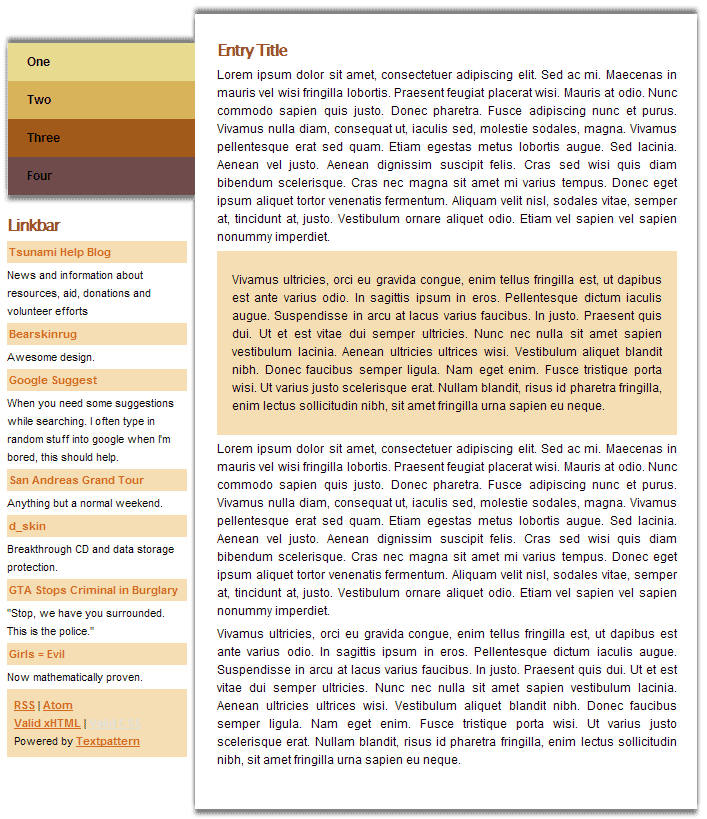 Now this may sound awfully cliched but I had some free time so I thought of making a template for the community. It's very similar to my site's current layout because I've recieved emails from people asking me if they could use that template.
You can modify it as you like, hope this helps someone.