Categories:
Author:
About It:
Get it:
Rate it:
Flag it:
If you'd like to provide updated information and do not have access to directly edit, please contact the site admin; thanks!
Bug Red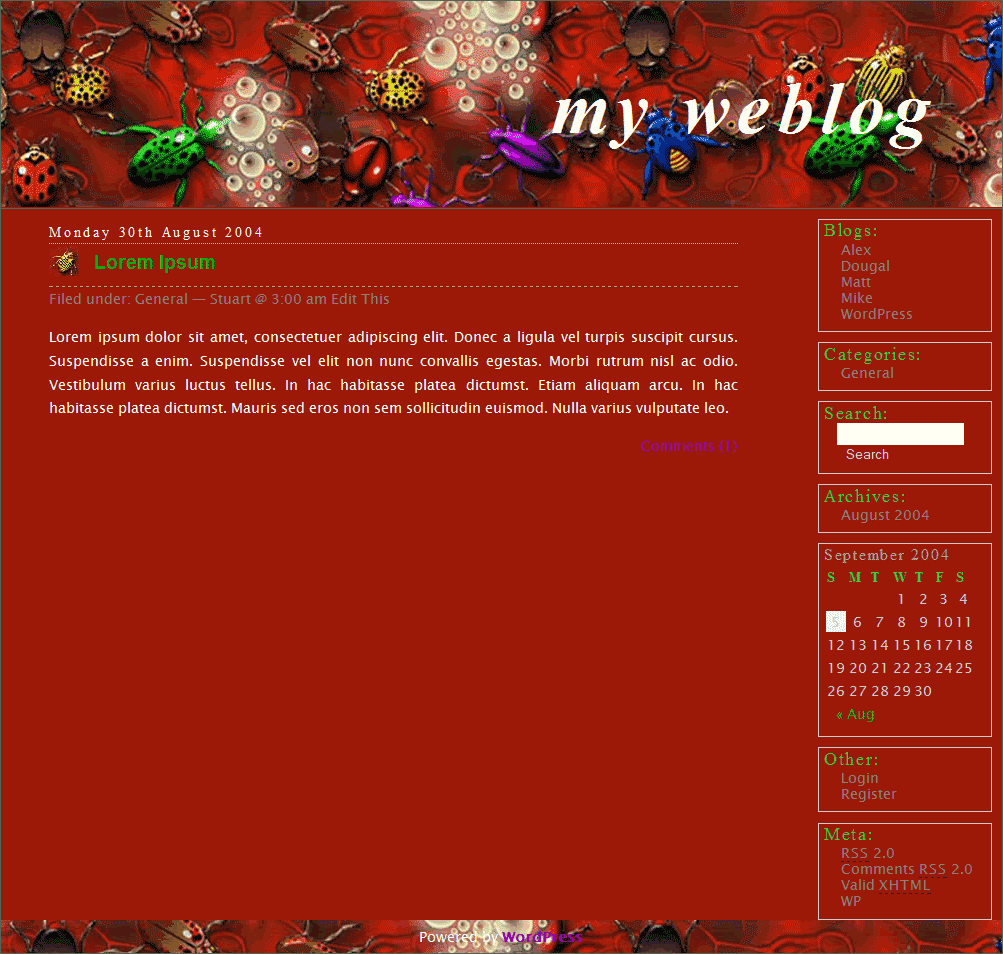 Bug Red from Organic Shadows should stand out from the crowd with it's red theme and really cool banner-graphic.
The example image shows the Wordpress layout this template was originally designed for. A port has been made for Textpattern, though, and that is what you'll find in the Download File link below.
This template comes from ' The Bomb Site's Gemini-based layouts '.