Categories:
Author:
Current version:
1.0
About It:
Get it:
Rate it:
Flag it:
If you'd like to provide updated information and do not have access to directly edit, please contact the site admin; thanks!
Label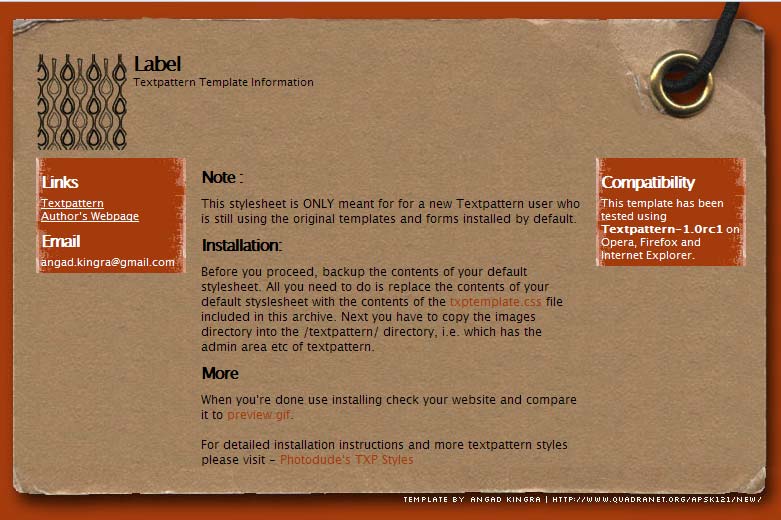 I dusted off my scanner, and scanned some label to create this template. This too is a ready to use layout, so you just have to replace the default css with the one included in the file and upload some images. Detailed information is contained in the zip file.
As expected I had some problems with IE, especially with the placement of the right and left navigation bars, but that should be fixed now.
Modify it as you like, a link back will be appreciated :).