Categories:
Author:
About It:
Get it:
Rate it:
Flag it:
If you'd like to provide updated information and do not have access to directly edit, please contact the site admin; thanks!
Seaweed Photolog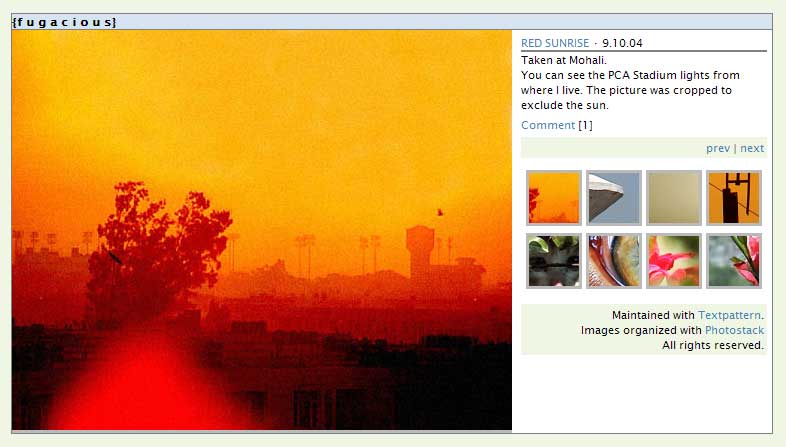 Simple photoblog template that uses photostack.
I was working on a photoblog template similar to the Seaweed: A Ready to use Textpattern layout I released some time ago.
This requires you to make new forms etc.