Categories:
Author:
About It:
Get it:
Rate it:
Flag it:
If you'd like to provide updated information and do not have access to directly edit, please contact the site admin; thanks!
Tuts & Tipps Admin Theme
An nice admin theme for Textpattern 4.2.0. It is based in Parts on Phw sandSpace by Philippe Wittenbergh, but i changed much Code and all Graphics.
Some Screenshots: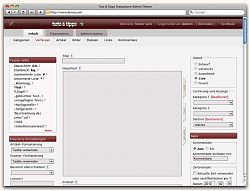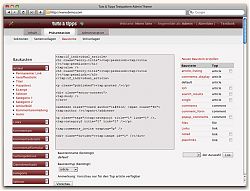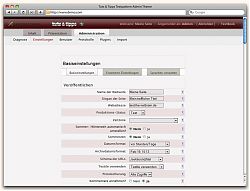 Keywords/tags:
Initially released:
19.02.2010