Categories:
Author:
Current version:
0.8
About It:
Get it:
Rate it:
Flag it:
If you'd like to provide updated information and do not have access to directly edit, please contact the site admin; thanks!
bas_img_selector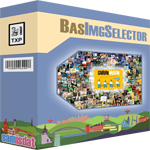 This plugin generates a drop-down list including all images from Textpattern`s own images managment.
You can select the selected image as article image or add it into article's body or excerpt with the build-in tagbuilder
There is a preview for already saved article images.
There are also some German informations on my site samisdat.org
Plugins Preferences
Some of the plugins default value can be changed. To do so, go to extension and add the plugins prefs to db.
You can edit these at advanced preferences.
If you added the plugins prefs to db, don't forget to remove them, before you want to uninstall the plugin.
The uninstall function can be found at extensions.