Categories:
Author:
Current version:
1.0
About It:
Get it:
Rate it:
Flag it:
rdc for Textpattern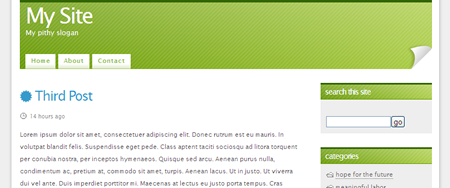 I would like to thank Jon Roobottom for letting me port his gorgeous theme. RDC is one of my favorite templates and has a beautiful, sleek design.
This template includes support for gravatars through the glx_gravatar plugin, as well as a bunch of other features.
The template is also valid XHTML 1.0 Transitional and (mostly) valid CSS.
Article Request Count:
Article modified:
01 Nov 2006