Categories:
Author:
Current version:
0.2
About It:
Get it:
Rate it:
Flag it:
If you'd like to provide updated information and do not have access to directly edit, please contact the site admin; thanks!
pat_reading_time
Add a "time to read" indicator for your articles on your Textpattern CMS driven website.
e.g;: 246 WORDS. TIME TO READ: 1 MN, 25 S.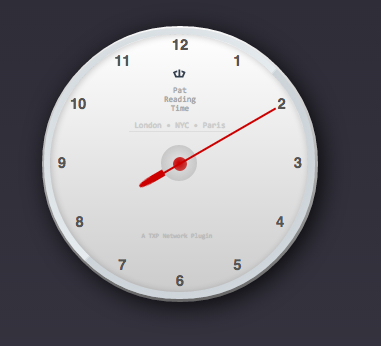 Article Request Count:
Article modified:
24 Mar 2015